Crypto market anticipates $30 trillion impact as Bitcoin, Ethereum, BNB, XRP, Cardano, Dogecoin, Litecoin, Solana, Tron, and Polygon surge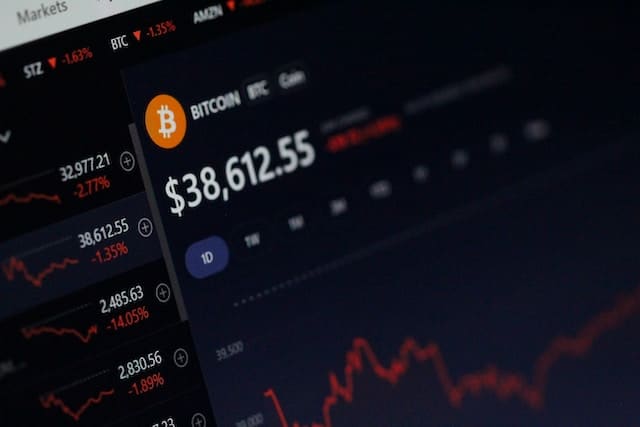 The cryptocurrency market has experienced a remarkable resurgence this year, with top cryptocurrencies like Bitcoin, Ethereum, Cardano, Dogecoin, Tron, Polygon, and Solana bouncing back from the price crash of 2022.
Bitcoin, in particular, has exhibited a stunning recovery after the sharp downturn caused by central bank monetary tightening led by the Federal Reserve. As the market braces for a potential seismic event in China, Bitcoin has surpassed the $30,000 mark per coin, doubling its value compared to late 2022. This resurgence has been aided by two unexpected crypto flips that have revitalized the market, coinciding with a groundbreaking move by BlackRock, the world's largest asset manager.
Furthermore, the recent bullish prediction by Elon Musk has further energized traders and investors. The crypto market is now prepared for a potential influx of capital worth $30 trillion if any of the numerous U.S. spot bitcoin exchange-traded fund (ETF) applications are approved by the U.S. Securities and Exchange Commission (SEC).
Elon Musk: "By 2030 all currencies will be backed entirely by GPUs"
A Twitter user recently expressed an intriguing sentiment on the social media platform Musk acquired last year, stating, "By 2030 all currencies will be backed entirely by GPUs, which five years ago would've sounded like a crypto prediction." Musk, acknowledging the digitalization of traditional currencies, replied with agreement, indicating a significant shift in the financial landscape.
The use of graphics processing units (GPUs), originally designed for enhancing computer graphics in video games, has expanded to AI development, contributing to this year's surge in AI investments. As a result, companies like Nvidia, a prominent GPU designer, have witnessed substantial stock value growth.
Countries worldwide, spearheaded by China, are increasingly exploring the concept of central bank digital currencies (CBDCs), with efforts focused on digitalizing their currencies. This movement marks a significant shift toward the adoption of blockchain technology and the potential transformation of the financial landscape.
The crypto market remains poised for further growth and development as regulatory bodies evaluate the prospect of introducing ETFs and governments embrace digital currencies. As the market continues to evolve, investors and enthusiasts alike are closely monitoring these exciting developments.