PayPal launches its own stablecoin: PayPalUSD (PYUSD)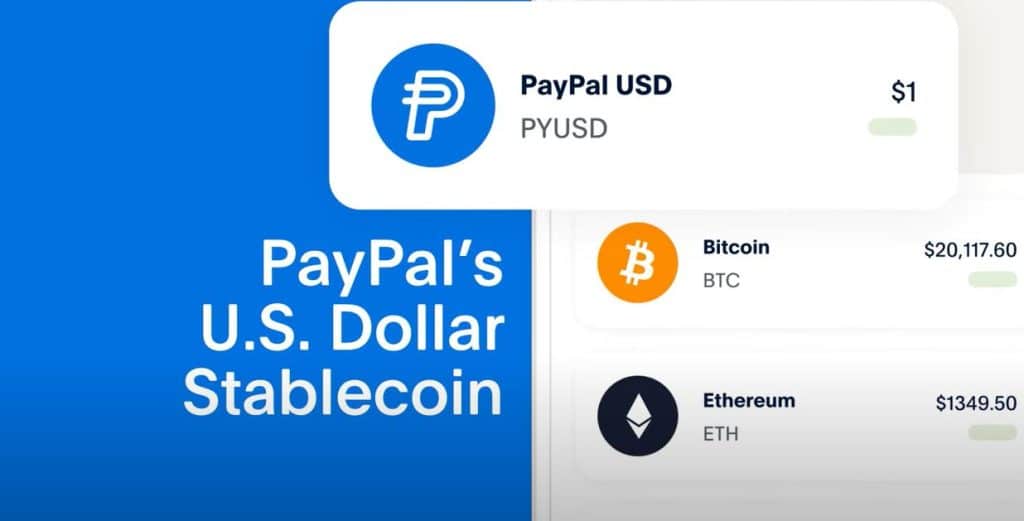 PayPal has announced the launch of its own stablecoin, PayPalUSD (PYUSD). The new digital currency is pegged to the US dollar and is fully backed by USD deposits from PayPal. PYUSD allows PayPal customers to make peer-to-peer payments, conduct money purchases, and transfer balances between PayPal wallets and external crypto wallets.
Users can also easily convert between PYUSD and other cryptocurrencies supported by PayPal, including Bitcoin, Ethereum, and Litecoin.
Stablecoins typically maintain a stable value, usually backed by assets like the US dollar. This avoids the volatility often associated with digital currencies like Bitcoin. PYUSD is built on the Ethereum blockchain and will be issued by Paxos Trust Company, a regulated blockchain infrastructure provider.
Here's the translation:
This is the first time that a major financial enterprise has issued its own stablecoin. In doing so, it joins the competitive battle with the likes of Tether (USDT) and Circle (USDC). USDT is the largest stablecoin in the industry with a total market capitalization of 86.5 billion dollars.
PayPal USD is designed for digital payments and Web3, and to be compatible with the most widely used exchanges, wallets and Web3 apps. PayPal USD is available starting today and will be rolling out in the U.S. (excluding Hawaii) in the coming weeks.
PayPal's recent declaration boosted its stock by 2.66% on Monday. It demonstrates a strong belief in the cryptocurrency sector. Over the past year, this industry has faced regulatory challenges, made even more difficult by several notable failures.