2023 Meme Coin Price Predictions: Assessing the Outlook for Top Tokens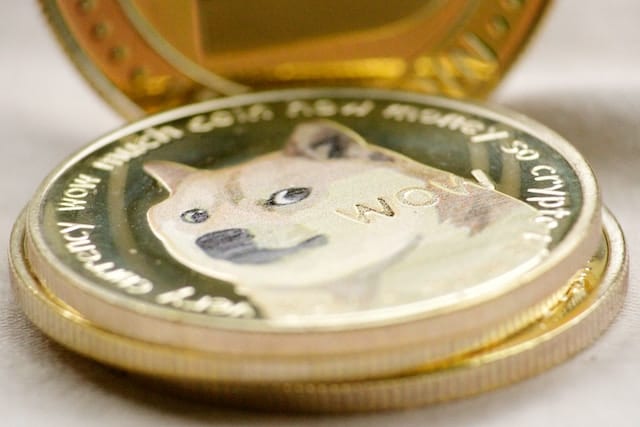 Dogecoin (DOGE) – Bearish Outlook Persists Despite Market Highs
Dogecoin, the crypto market's most prominent meme coin, continues to face a bearish outlook. Despite recent highs in the broader market, DOGE remains below major moving averages and a downtrend from its 2021 record levels. Hype surrounding potential integration into a Twitter payments system by Elon Musk has faded. DOGE faces strong resistance around $0.075 and may drop to yearly lows near $0.05 by the end of 2023.
Shiba Inu (SHIB) – Moderate Technical Outlook Amidst Degen Interest
Shiba Inu, the second-largest meme coin and a derivative of Dogecoin, has a slightly better near-term technical outlook. Breaking above a medium-term downtrend, SHIB could see a pushback above $0.0000084 resistance, aiming for levels near $0.000010 by the end of 2023.
Wall Street Memes (WSM) – A Growing Social Community and Token Potential
Wall Street Memes, a retail investing community that gained prominence during the meme stock craze, has expanded into the cryptocurrency space with its $WSM token presale. With a large and engaged social community, including Instagram and Twitter accounts, the success of the presale raises expectations for $WSM to be listed on top-tier exchanges like Binance. Community rewards and airdrops are anticipated, suggesting potential upside for $WSM.
Pepe Coin (PEPE) – Impressive Success Amidst Market Volatility
Pepe Coin, based on the popular Pepe the Frog internet meme, experienced significant success in 2023. Despite overall market volatility, Pepe Coin has maintained a market cap of around $600 million, showcasing its resilience. As major cryptocurrencies like Bitcoin and Ethereum gain momentum, Pepe Coin could potentially reach all-time highs in 2023.
Floki (FLOKI) – Losing Momentum as Dog Coins Decline
Floki, another Shiba Inu-themed dog meme coin inspired by Elon Musk's dog, experienced a surge earlier in the year. However, the bullish momentum has waned, and interest has shifted away from dog coins lacking utility. FLOKI could retrace to 2022 lows around $0.000005 and potentially lower by the end of 2023.
Tamadoge (TAMA) – Potential Upside with Growing User Base
TAMA, the token powering the web3 gaming platform Tamadoge, currently trades close to record lows. However, the launch of the Tamadoge Arcade gaming suite on mobile app stores and the platform's roadmap suggest potential upside. As Tamadoge gains traction, low market-cap investors may show interest, leading to a potential return to all-time highs near $0.17 by the end of 2023.
Thug Life Token (THUG) – Fresh Meme Coin with Growth Potential
Thug Life Token, a new meme coin, has raised significant funds through its presale, attracting attention due to its unique take on the meme coin space. Themed around the timeless Thug Life movement, the project has the potential for explosive growth. With a conservative market cap during the presale, room for upside remains, making it an enticing opportunity for meme coin enthusiasts.
Mr Hankey Coin (HANKEY) – Potential for Pumping but Not Without Risk
Mr Hankey Coin, based on the South Park character, has shown significant potential since its launch on Uniswap, with a price increase of over 200%. While it holds potential for growth, investing in Mr Hankey Coin comes with risks. Its liquidity lock, low market cap, growing social media community, and trending status on DEXTools.com make it an intriguing choice for meme coin enthusiasts.
Snek (SNEK) – Falling Behind in the Cardano Ecosystem
Snek, a snake-themed meme coin on the Cardano blockchain, reached a market cap of over $100 million before losing momentum. With investors seeking newer and more exciting projects, SNEK may continue to drop and potentially hit new all-time lows by the end of 2023.
Bonk! (BONK) – An Optimistic Launch but Declining Market Sentiment
Bonk, a Solana-based meme coin, injected optimism into the ecosystem during a crisis. However, current levels around $0.00000037 represent a significant drop from its all-time highs. Bonk's downward trend may persist as traders attempt to recover their initial investments, potentially leading to new all-time lows by the end of 2023.
Note: This article is not financial advice. Investors should conduct thorough research and consider their risk tolerance before investing in cryptocurrencies or meme coins.