Groundbreaking: French Bank Becomes Cryptocurrency Powerhouse with Full License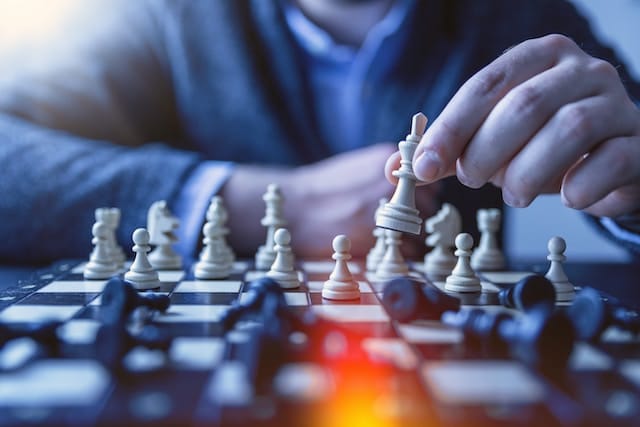 As the crypto industry faces increased regulatory scrutiny, more companies are encountering obstacles in navigating the evolving landscape. However, one notable institution, Société Générale, a major French bank, has successfully obtained a full license as a crypto provider. This achievement comes after Société Générale's subsidiary, Société Générale-Forge, secured all necessary licenses required for crypto activities in France.
Through its subsidiary, Société Générale-Forge, the bank has acquired licenses enabling a range of crypto services. These include the sale of cryptocurrencies to customers, custody of digital assets, market-making activities, and facilitating crypto transactions. By obtaining these licenses, Société Générale demonstrates its commitment to embracing the emerging crypto market while adhering to regulatory guidelines.
Société Générale's proactive involvement in the crypto industry is evident. In late 2022, the bank obtained a custodian license, and more recently, it launched a stablecoin on the Ethereum network. However, this stablecoin received criticism due to its centralized nature, causing concerns among blockchain enthusiasts regarding its utility.
Crackdown on Unauthorized Forex and Crypto Derivatives Providers
In related news, the French Financial Markets Authority (AMF) and the Prudential Control and Resolution Authority (ACPR) recently issued warnings about unauthorized entities offering investments in Forex and derivative products on crypto-assets in France. To protect investors, the AMF and ACPR regularly update their blacklist of websites operating without proper authorization.
The updated list includes unauthorized Forex-focused entities such as action-sure.com, algo-robot.co, and fxwinning.pro, among others. While the number of unauthorized websites in the derivative products on crypto-assets category has remained unchanged this quarter, it is essential to stay vigilant as new unauthorized entities frequently emerge.
This is the full list concerning Forex which was published earlier this month:
action-sure.com
algo-robot.co
eu.vtmarkets.com
fxwinning.pro
fxwinning.net
mainet.business
mainetfrance.com
morganfinance.trade
rxkcapital.com
weareturbo.io
xmarket-finance.com
xmonetatrading.com
www.autofxbroker.com
www.polarbtc.com
The AMF and ACPR prioritize safeguarding investors and provide regularly updated blacklists on their respective websites. To verify the authorization of a financial service provider operating in France, investors are encouraged to consult the official lists of authorized investment service providers or financial advisors.
As the crypto industry continues to evolve, regulatory measures aim to create a safer environment for investors and promote responsible practices. Société Générale's licensing achievement reflects the growing importance of regulatory compliance and adherence to best practices within the crypto sector.