Bitcoin Rebounds After $1B Liquidation: Spotlight on SOL and ADA's Market Leadership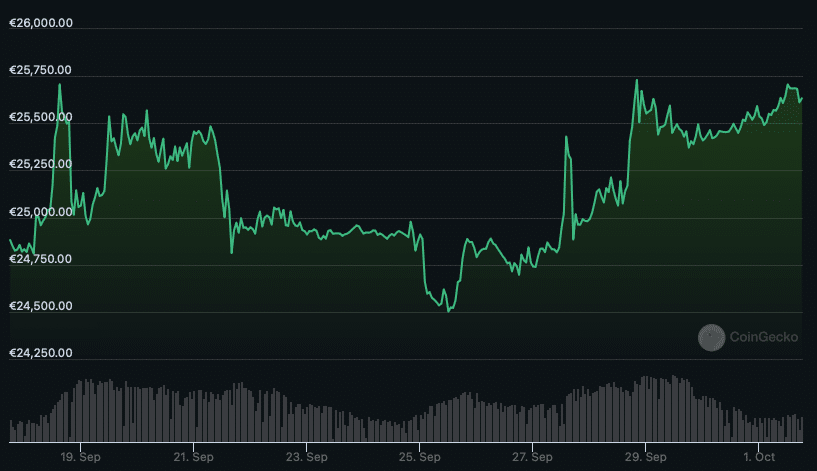 In the ever-dynamic world of cryptocurrencies, Solana (SOL) and Cardano (ADA) have emerged as the front-runners among major tokens, both surging by 3%. This surge follows the gradual recovery of Bitcoinfrom the recent $1 billion liquidation event, signifying a renewed sense of optimism within the crypto market.
A Market in Resurgence
The crypto market witnessed SOL and ADA leading the way with impressive 3% gains, while Bitcoin and Ethereum (ETH) weren't far behind, registering gains of up to 1.2%. Binance Coin (BNB) also showed resilience, rallying by 1%, dispelling concerns about potential contagion risks within the BNB Chain ecosystem. The CoinDesk Markets Index, representing a diverse array of the largest tokens, experienced a notable 1.6% increase.
Altcoins Find Their Shine
Within the realm of alternative cryptocurrencies, Maker (MKR) marked an impressive 6% rise, primarily attributed to the growing popularity of its enhanced savings product. Meanwhile, Render (RNDR), with its focus on artificial intelligence, experienced a substantial 9% surge, buoyed by Nvidia (NVDA) surpassing second-quarter earnings expectations. This development underscored the sustained bullish trend within the AI sector.
Recovery from Recent Turbulence of Bitcoin and other Crypto
Just last week, the crypto market witnessed a tumultuous event where approximately billion worth of crypto futures were liquidated due to a sudden sell-off. This event had a significant impact on trading volumes and briefly dampened market sentiment. Although the rallying cry of "buy the dip" made its rounds among traders, it quickly waned, likely influenced by the far-reaching consequences of the sizable move on traders and investment funds.
However, the current market dynamics suggest a turnaround. Large holders are returning to the crypto space, contributing to the recovery. On-chain analytics firm Santiment noted that Bitcoin surged to as high as $26,800, as prominent whale and shark addresses collectively increased their holdings once more. Currently, there are 156,660 wallets holding 10 to 10,000 BTC, and they have accumulated a total of $308.6 million since August 17th.
This resurgence in confidence among large investors is a testament to the enduring appeal and resilience of cryptocurrencies, reaffirming their position as a noteworthy asset class in the global financial landscape.