Surge in ADA Token Price due to Whales and Analyst Predictions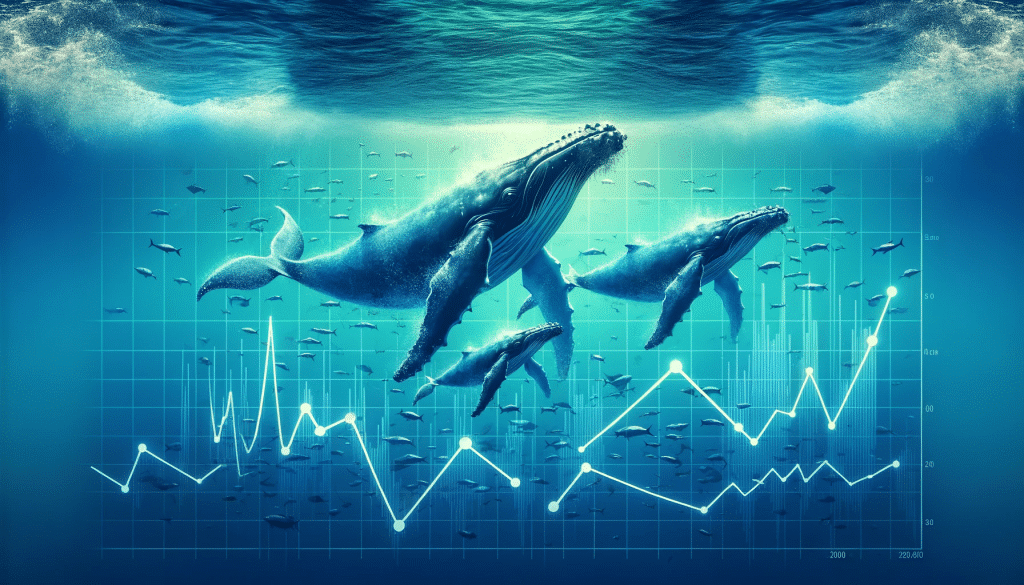 Cardano's native token, ADA, experienced a remarkable surge, climbing to $0.32, marking a 5% increase from the prior day and a substantial 30% rise over two weeks. The surge in ADA's value was synchronized with escalated activity among large investors, characterized by a 32% increase in whale transactions and a 23% rise in address activity within three weeks.
Surging ADA Activity and Whales' Impact
ADA emerged as one of the standout performers in the cryptocurrency market on November 3. Its valuation soared to over $0.32, marking a 5% increase in a single day and a significant 30% uptick over a two-week period. This increase coincided with heightened activity from large investors. Santiment reported a substantial 23% surge in ADA address activity and a striking 32% surge in ADA whale transactions within a three-week span.
The surge in market cap for Cardano, now up by 9% in the last 24 hours and an impressive 36% in two weeks, aligns with increased on-chain activity. This surge in both ADA address activity and whale transactions indicates a bullish trend, as highlighted by Santiment's tweet.
🧑‍💻 Here are #crypto's top coins by development activity: notable #github commits, past 30d:

1 @Cardano$ADA
T2 @Polkadot$DOT
T2 @kusamanetwork$KSM
4 @hedera$HBAR
5 @AptosLabs$APT
6 @ethstatus$SNT
7 @chainlink$LINK
8 @cosmos$ATOM
9 @ethereum$ETH
10 @vegaprotocol$VEGApic.twitter.com/JJiW1rH7Cy

— Santiment (@santimentfeed) November 6, 2023
Analyst Predictions and Future Speculations
Amid ADA's stellar performance, analysts have formulated divergent predictions for its future trajectory. One optimistic forecast, put forth by the Twitter user Lucid, envisions an astonishing surge for ADA, potentially reaching a staggering $30. The prediction hinges on the catalyst of global inflation propelling the cryptocurrency market to a $10 trillion capitalization within the decade, with Cardano's coin positioned as a leading entity in this rally.
Contrastingly, another analyst, John Morgan, projected a more conservative increase for ADA. Aligning with research, this forecast suggests a moderate 43% rise in ADA's valuation, driven by a rapid surge in transaction volume.
The variation in predictions presents a spectrum of outlooks for ADA's future trajectory, showcasing both ambitious, optimistic projections and more cautious, grounded estimates.