Bitcoin Bulls Soar, Analyst Predicts Massive $69K Surge!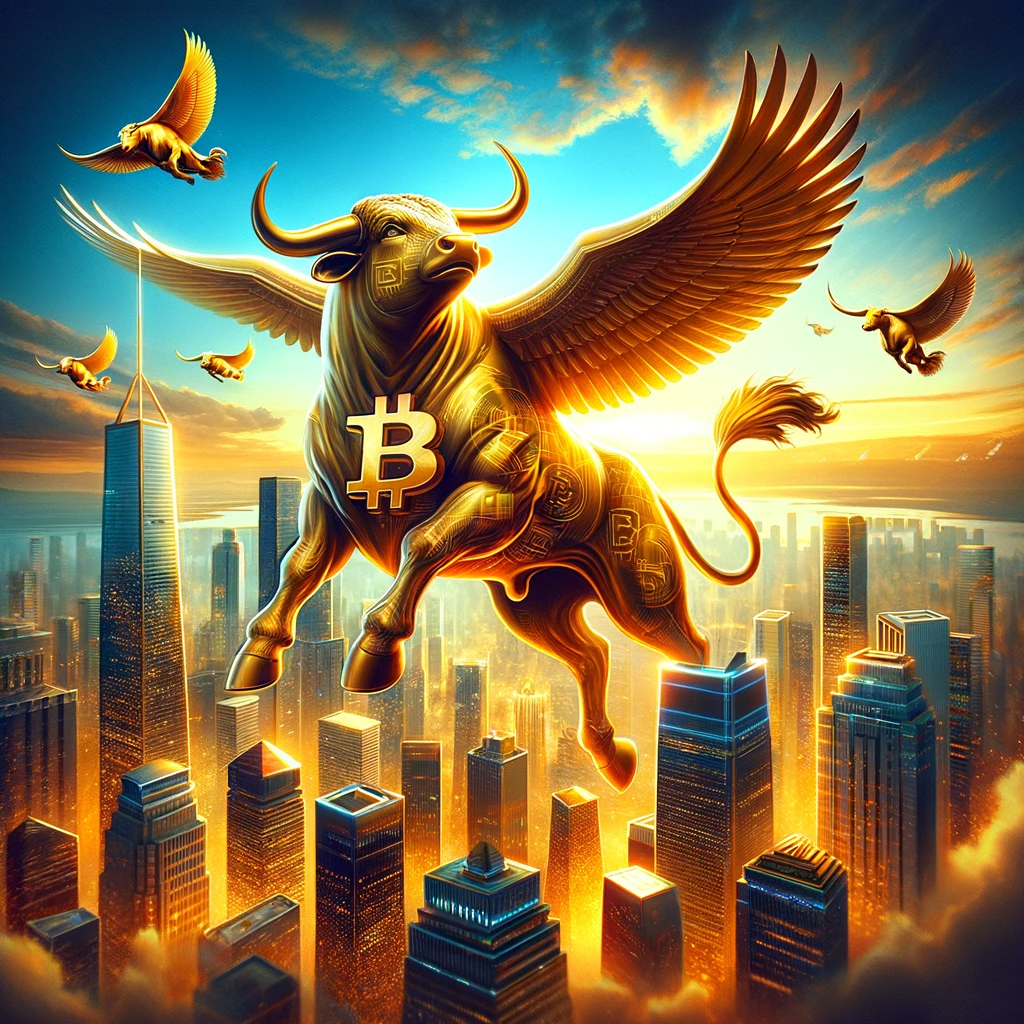 A Bitcoin Resurgence on the Horizon
Bitcoin (BTC) enthusiasts have reason to celebrate as analysts foresee a substantial rally, with the cryptocurrency poised to reclaim its lifetime peak price of over $69,000 by mid-2024. This surge, fueled by an anticipated "acceleration phase," marks an ambitious 88% gain from the current price of $36,500. Traders and market observers, buoyed by renewed optimism, anticipate Bitcoin's trajectory to mirror historical uptrends characterized by rapid and significant gains.
Acceleration Phase and Historical Parallels of Bitcoin
Cory Mitchell, an analyst with Trading.biz, sheds light on the phenomenon termed the "acceleration phase." Mitchell suggests that Bitcoin tends to experience rapid uptrends once initiated, often surging by hundreds of percentage points in less than a year. Historical precedents, including the 2013 rally of 1200%, the 2017 surge of 1900%, and the late 2020 rally of 400%, serve as markers of this accelerated trajectory.
Mitchell highlights that the most significant gains typically unfold approximately a year and a half after reaching a bottom. With Bitcoin's bottom recorded in November of the previous year, the near-90 degree price surge could potentially resume around mid-2024.
Institutional Demand Propels Bullish Momentum
Bitcoin's remarkable resilience over the past year, overcoming industry setbacks and a bearish economic climate, has been a testament to its allure. The recent surge in bullish sentiment is attributed to the anticipation surrounding spot bitcoin exchange-traded fund (ETF) filings in the U.S. These filings have heightened expectations that regulated offerings will fuel widespread institutional demand for Bitcoin.
Institutional interest is further underscored by the surge in bitcoin futures trading on the Chicago Mercantile Exchange (CME), which surpassed industry leader Binance in trading volumes. The open interest on the CME, primarily utilized by large traditional financial institutions, surged to roughly $4.07 billion, signaling a substantial appetite for bitcoin products among institutional players.
Bitcoin Trajectory Amid Growing Institutional Interest
As Bitcoin gears up for a potential resurgence to unprecedented heights, the confluence of historical patterns, regulatory optimism, and institutional interest sets the stage for a compelling narrative. Analysts, traders, and enthusiasts alike eagerly await the unfolding of Bitcoin's next chapter, with mid-2024 poised as a pivotal juncture for the cryptocurrency's trajectory.